California Dreaming: Real Life Stories of Brits in LA
A coffee table book by Dawn Bowery
Summary
An inspirational coffee table photography book featuring the stories and portraits of an eclectic mixture of British people from all different walks of life who have followed their dreams to the City of Angels. This book is about the Californian Dream featuring real stories from real people – the highs and lows. Heartfelt stories of those who left their lives in England for the City of Angels.
Having made the move to L.A., it takes a certain type of Brit to go through the trauma of dealing with immigration, packing up their old life and beginning a new one six thousand miles away from home. It's more than just the sunny weather and personalities here that cause our fellow Brits to leave their homeland, family and friends to embark on a new life. The common threads that weave amongst the British who have followed their dreams and made a life here are determination, tenacity, and self-belief.
The subjects of California Dreaming are as diverse and surprising as Los Angeles itself. Over these last three years I have been on a remarkable journey and have made some lifelong friends along the way. Each shoot has taken me out of my comfort zone and all over this magical city.
From actors to acrobats, butlers to boxers, I hope the stories of those who left home for the adventure of Los Angeles will inspire, entertain, and move you. May you grab every opportunity to follow your own dreams, whatever they may be and wherever they take you – enjoy your own unique journey.
As the Fortune Cookie foretold: Anything is possible – if you really believe…
Background
When I returned to L.A. in January 2011, my second time living in this City of Angels, I didn't have the safety net of a job to fall back on. This time it was up to me, and I needed to make new friends and build my career as fast as possible. I had no plan b – it simply had to work! After a few months, I re-joined BAFTA and discovered the Brits in L.A. breakfast group at Cecconi's. I was fascinated by the individual stories of my fellow Brits and what made them take the plunge and leave Blighty for L.A. Suddenly one evening I thought 'Why not combine my photography with the stories of my fellow Brits and start a photography book project?' I posted the idea on the Brits in L.A. Facebook page and sent emails out to residents of Laurel Canyon, where I live. To my surprise, the next morning I was inundated with stories and so in the spring of 2011, California Dreaming: Real life stories of Brits in L.A. was born. This labour of love project took over three years to complete and my dream came true when it was launched as part of BritWeek at L'Ermitage Hotel in May 2014.
Many months went into completing each page in this book. It was important to me that every portrait showed each individual's true personality and together with the accompanying story would give the reader a glimpse into their real story. I took time to get to know each person, and collaborated with ideas for their shoot that would help tell their story, each portrait being totally different from the next and bringing its own set of challenges.
There are so many behind the scenes tales to tell, but the highlight has to be my shoot with The Atherton Twins, the talented Cirque Du Soleil acrobats. After being taken to see IRIS for a birthday treat, I didn't expect to discover that the lead act were from Wigan! I emailed them the next day and almost immediately they responded with "Yes – we would love to." I decided to take them out of context and place them far away from the stage, and so off we hiked to a rock pool in the depths of Malibu. Never will I forget the moment I first saw Andrew and Kevin balancing on a jagged rock in front of my own eyes. Despite it being a freezing cold January day, not once did they complain. It was such a privilege, and absolutely breathtaking!
Excerpts
Ioan Gruffudd, actor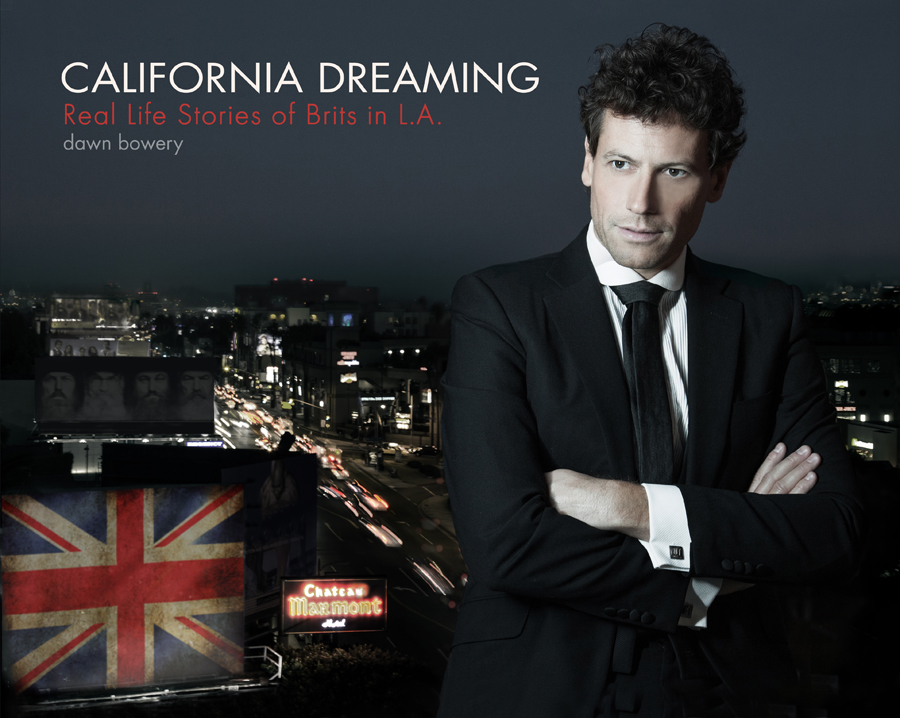 "The back of the house led up to a little vantage point where you could look out and see almost the whole of L.A. Every time I went up that little path and stood looking over this immense city I would feel a surge of excitementm twinned with a very unusual feeling of calm. I would spend hours there, watching the lights, the cars, the little Spanish houses that had contained every person who'd ever come to this town with a few dollars and a dream. During one of those visits, I just knew. I knew that this was the city I would end up in. At some point in my life, it would just be time."

Ioan Gruffudd, actor
Nigel Lythgoe, TV Executive, dancer and choreographer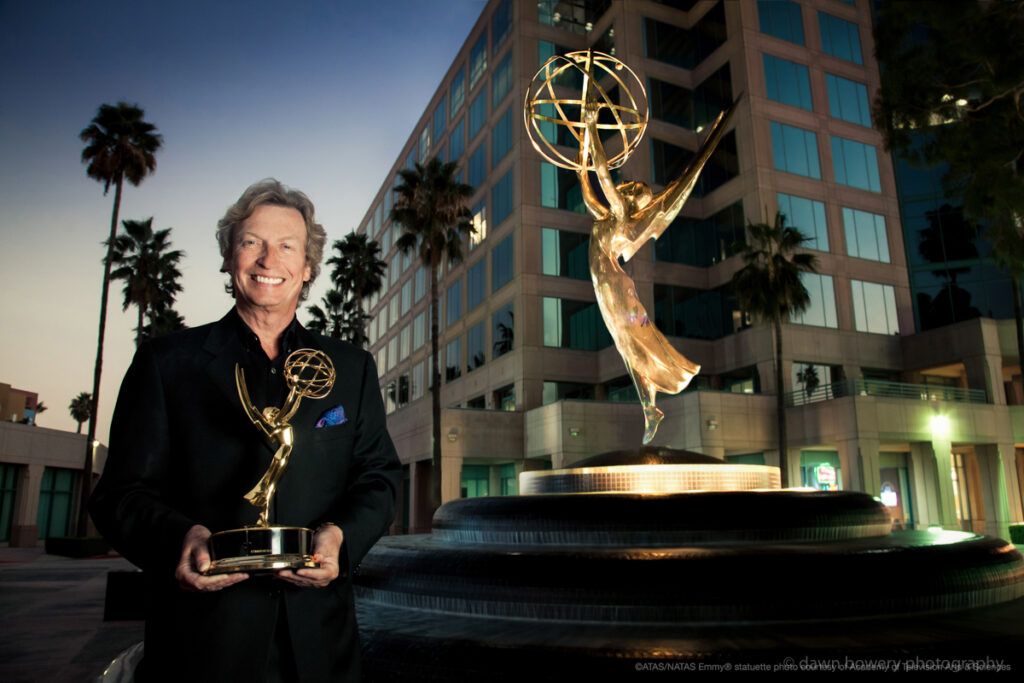 "We conquered America with a simple idea – a dream that could transform a coffee barista in Charlestown into the most famous face on television, that turned an Oklahoma farmer's daughter into a global superstar. I feel we brought the 'American Dream' back to America, and in doing so, we have also made our own dreams come true. I came to America believing I would stay for three weeks, and I now realise I will remain here for the rest of my life."

Nigel Lythgoe, TV Executive, Dancer and Choreographer
Andi and Kevin Atherton, Acrobats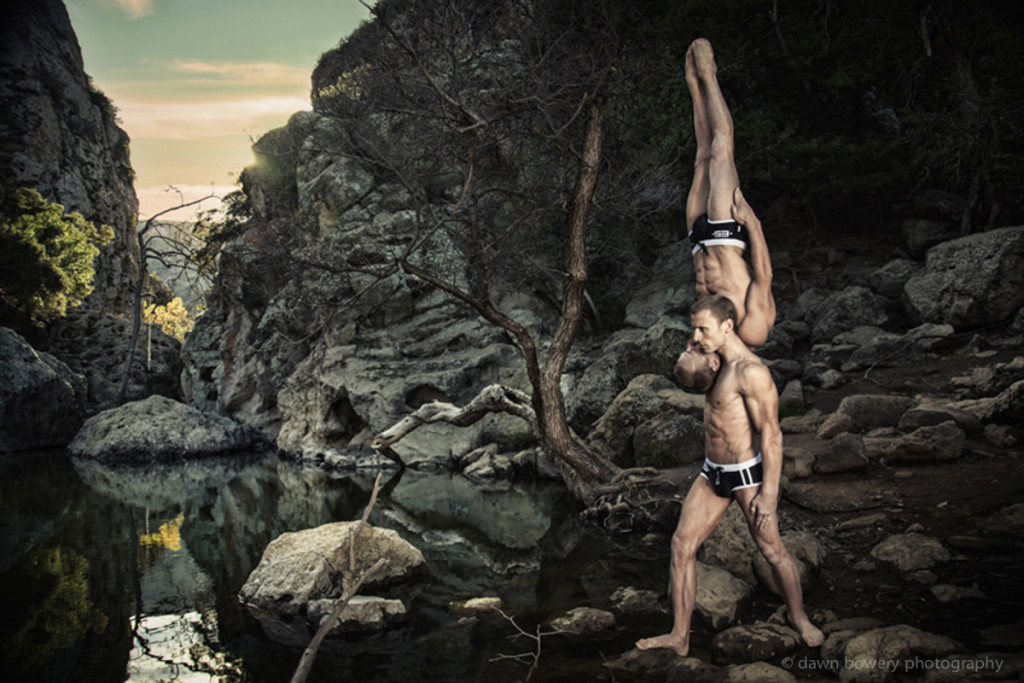 "On the night of the Emmy's, we were performing Varekai in L.A. and immediately after the award was presented, the documentary crew came to the big top so they could join us on stage for the final bow.

For the next eight and a half years we toured the world, visiting fifty-seven cities in North America, Australia, New Zealand and Europe. Los Angeles was the tenth city and we loved the time we spent here. Two young guys with a hunger for life and L.A. had it all. We met some amazing people, who became very good friends. Leaving wasn't easy but we knew that one day we'd be back."

Andi and Kevin Atherton, Cirque Du Soleil Acrobats
Lucy Davis, Actress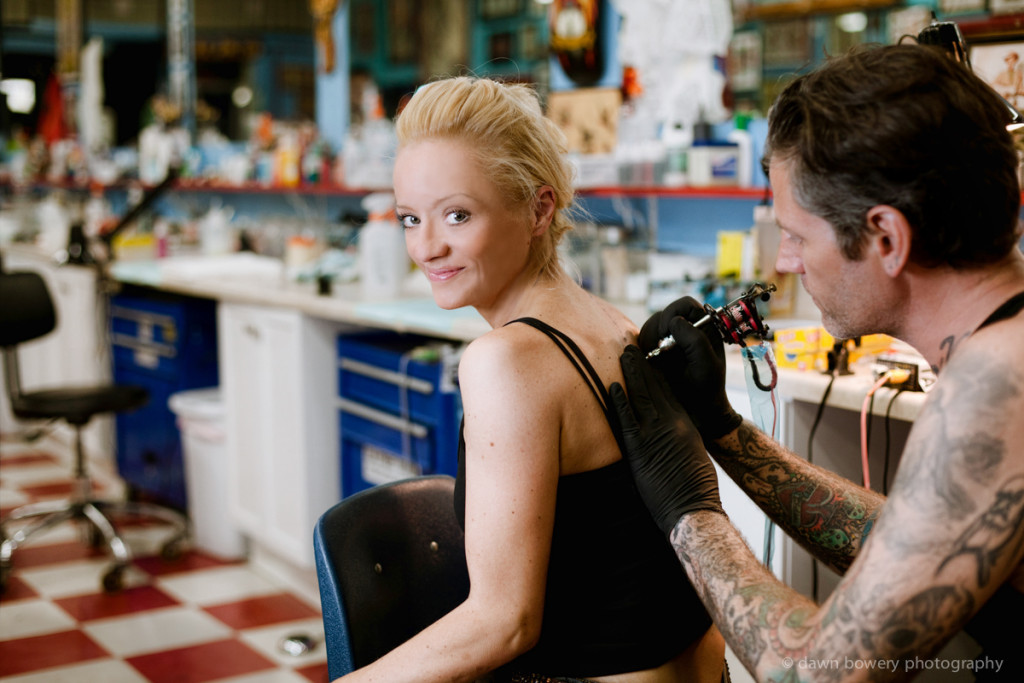 "I don't particularly have what a lot of people might think an 'L.A. life.' I don't have lots of stories of glitz and glamour, and red-carpet dramas, and nightly premieres; although I do have a trainer, and I do whiten my teeth – does that count? But I do have things that I love here – a cosy home, my dog Gracie, my brother and sister-in-law down the road, good friends, and contentment. It may have taken me a little while to get there, but I know that's the person I wanted to be."

Lucy Davis, Actress
Press
2023 update: There are still a few copies left to purchase. Prices start at $70 plus postage and packing. To purchase a book contact me.