Moroccan fine art photography
My Moroccan fine art photography features documentary street scenes, colourful motifs and architecture from Marrakech and Essaouira. The hustle and bustle of Marrakech is a world away from the tranquil and village feel of Essaouira. While in this charming harbour town I created a photograph of two men looking out to sea. I called this print "Essaouira Street", and am proud to have had it exhibited at the Royal Academy Summer Exhibition in London. International clients have purchased this print more than any other making it my most popular fine art photograph.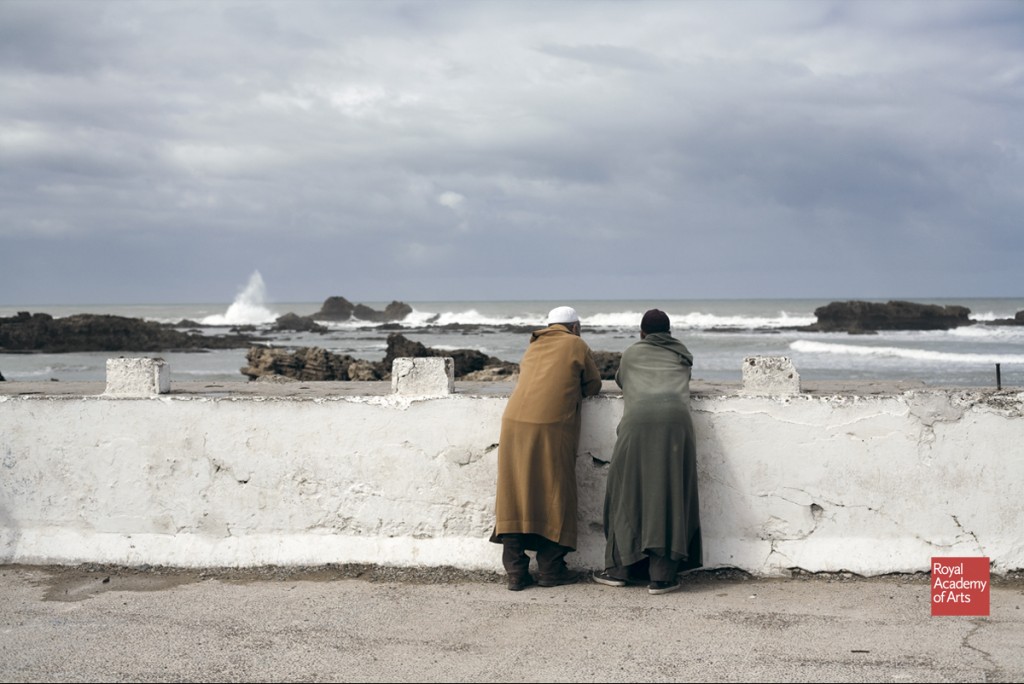 I am completely in the zone when wandering bustling streets and love the colours found in Morocco. So many unique ornate doors with their beautiful motifs and textures make Morocco a photographers paradise! Every street scenes telling a story through the characters faces supported by stunning architecture.
From the rooftops of the city I could glimpse the snow capped Atlas Mountains in the distance. One day I would love to return and experience an adventure in the desert. Photography is such an incredible way observe and learn about different cultures, and to appreciate a new landscape. It allows us to have "beginners eyes" and excitedly see things for the first time. Sometimes when in our familiar environments we stop "seeing" the beauty in front of us. After travelling, when we return to what was once familiar, for a short time we can see again with those beginners eyes. As a photographer – this is when I am in the zone and can capture the world around me. If you are interested in a workshop with me visit my contact page or instagram account.
Prints are available in my online shop. If have any questions regarding my Moroccan fine art photography or are interesting in purchasing a size not listed please get in touch.